landscaping
design
THAT'S MY GARDEN INSPIRATION
Resi Ventures loves bringing land to life
Creating communities that people want to call home. We see each community that we create as a living, breathing entity and what better way to showcase that than with state of the art front gardens designed by an award winning landscape architect. After a long day at work, when you come home you want to relax – that's why we will be creating an amazing garden filled estate. From the entrance to the gorgeous front gardens and 5 hectares of wetlands you will be proud to call it your home.
Over time the front gardens, streetscape and wetlands will integrate and beautify the overall aesthetics of the estate. You get a choice of 6 beautiful designs for your front garden, so your house becomes a home. A home that you are proud of and a home that is the envy of your neighbours.
We invite you to be part of our vision and our new community.
Anthony Braunthal DIRECTOR
Khurram Saeed DIRECTOR

accolade garden inspiration
The inspiration for the six garden choices at Accolade was to provide a diverse choice of attractive, low maintenance gardens that change colour with the seasons and provide year round visual interest.
All the gardens offer clearly differentiated styles but with an integration between colours and plants that continues into the broader estate design. The layouts, materials, flowers and foliage options are designed to cater to a broad range of tastes, in modern styles to complement the development.
This is reflected in the names of the styles: Contemporary, Asian, Bold, Geometric, Bush and Classical.
The range of hardy native and exotic ground covers, trees and shrubs will grow in a layered fashion so there will be a variety of different heights, sizes and forms. We have also given the gardens texture through contrasting foliage types. There is a lot of colour, with red, yellow, blue and pink flowers as well as foliage ranging from green to red, purple and silver.
Scale is also important so all the plants are suitable for front gardens with small set backs to dwellings, to ensure the gardens remain in scale with the house as they grow.
By selecting drought resistant plants we will ensure the gardens will survive the toughest of seasons as well as preserving valuable water resources. They are also low maintenance to ensure the home owners have to spend a minimum of time on upkeep.
While we have created clearly different designs we have integrated the plants into the overall masterplan to create a beautiful and integrated environment to give the whole estate a cohesive look and feel.
When completed Accolade will be a beautiful green environment that encourages wildlife and activity from residents in a garden lifestyle that changes with the seasons.
Nicole Faulkner
MANAGER LANDSCAPE
ARCHITECTURE & URBAN DESIGN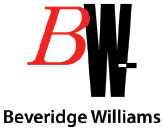 Click below to vew all available garden designs
Download Accolade
Landscaping Brochure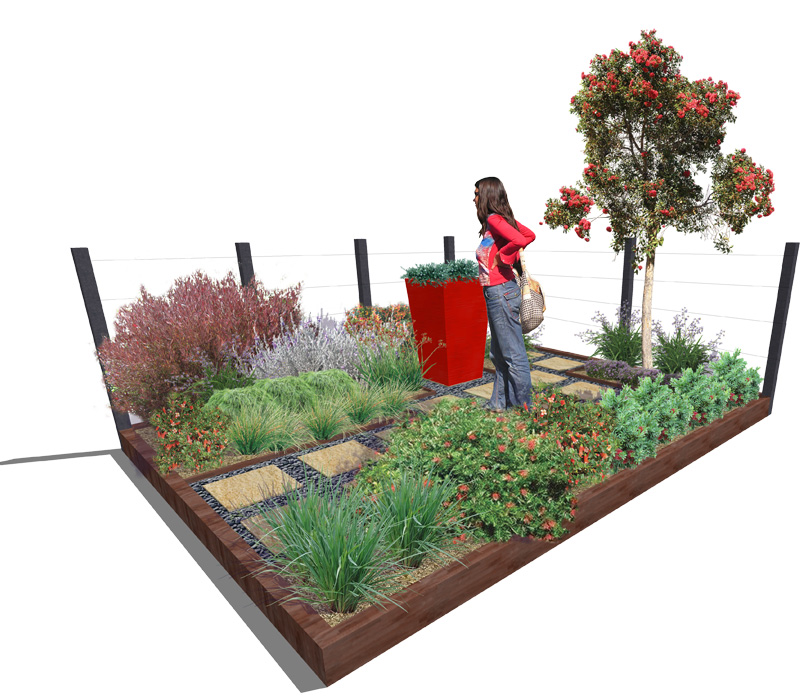 contemporary
Display Garden 1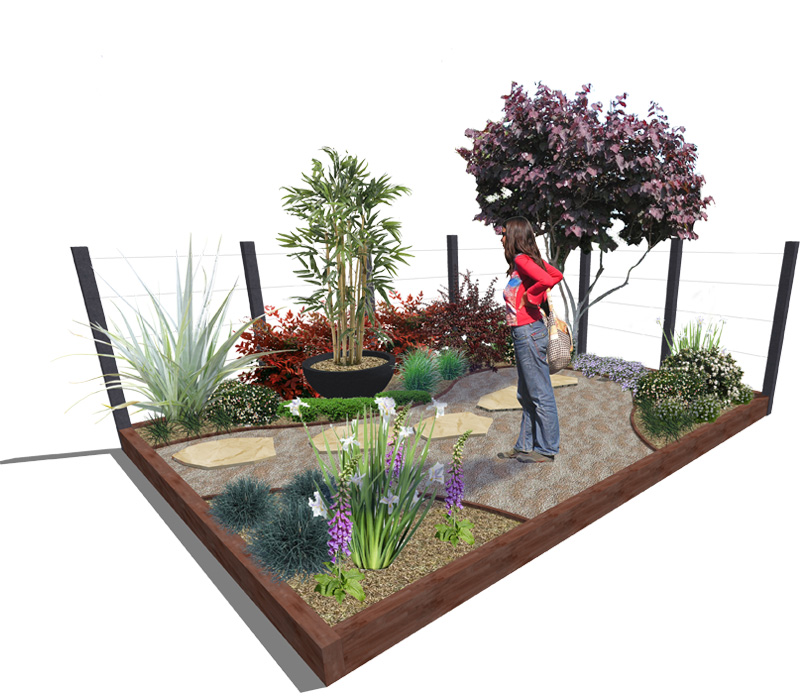 asian inspiration
Display Garden 2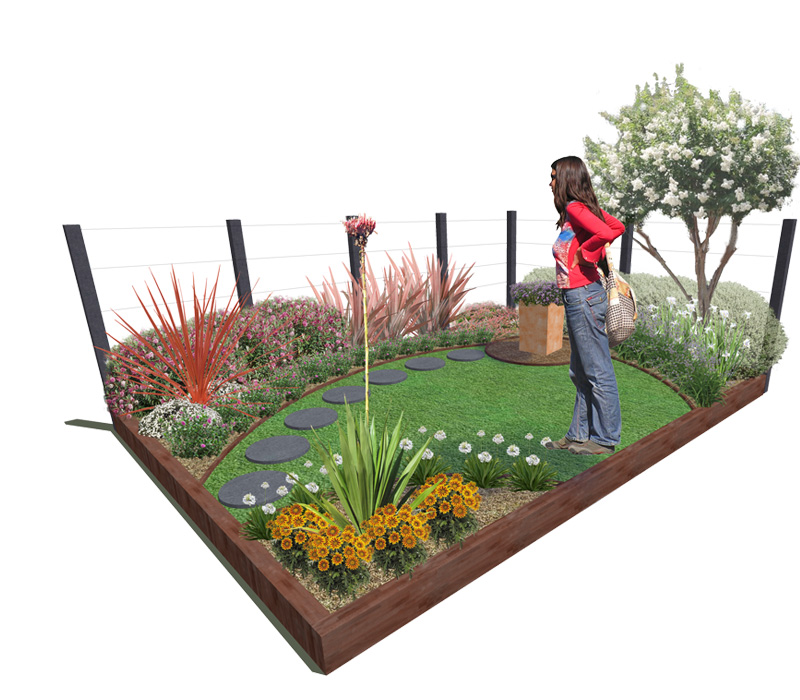 geometric
Display Garden 3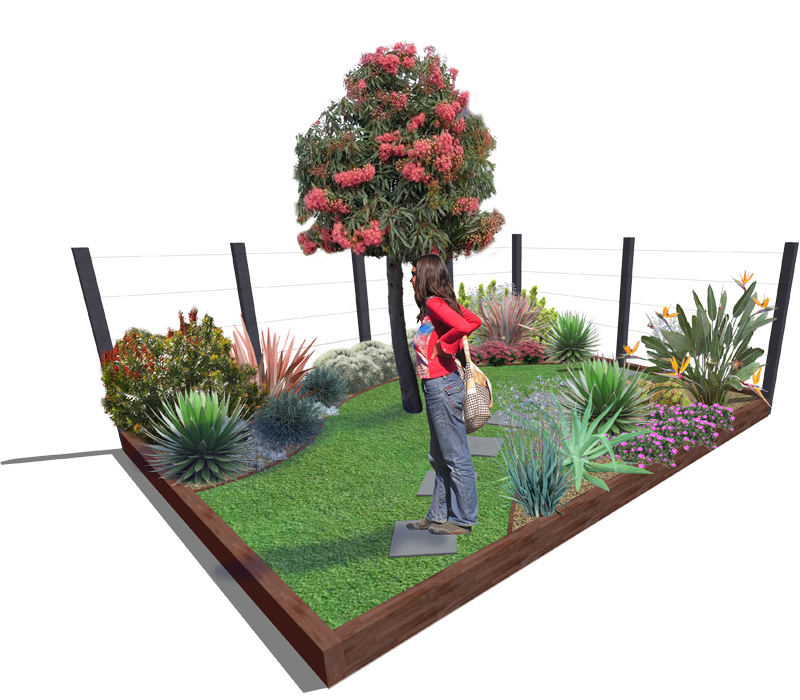 bold architectural
Display Garden 4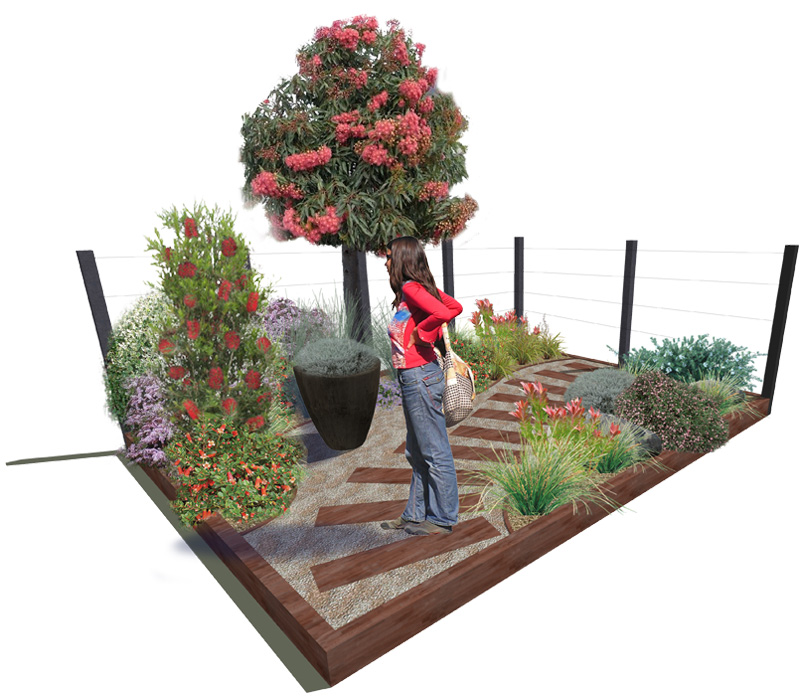 bush style
Display Garden 5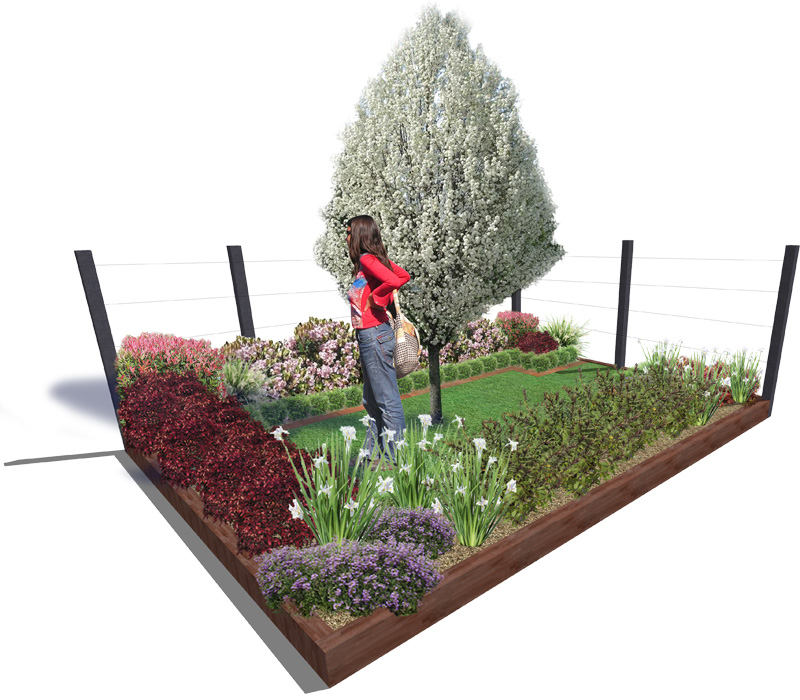 classical
Display Garden 6